Can Rabbits Eat Basil?
Can Rabbits Eat Basil? YES, Basil is a good nutritious herb and leafy green for rabbits. Same as mint, dill, sage, thyme, etc. Basil is one of the safest herbs we can feed rabbits. There are many herbs that are dangerous to animals like rabbits. As a rabbit lover, you will always want to know whether Basil is safer to serve rabbits. Basil does not contain any toxic chemical for rabbits, Basil is rich in essential nutrition for rabbits, and rabbits like the crunchy taste of it. Basil is rich in vitamin K and it helps to heal wounds quickly. But we must limit the amount of Basil. Always feed a small amount of Basil & keep the moderation. 
Rabbits are herbivores. But we can't provide a full diet with herbs, vegetables, and fruits. Rabbits' major food source must be fresh quality hay and grass. They take almost all the nutrition from hay supplies. We can serve a small number of leafy green herbs in their daily diet as other nutritious foods. Basil can provide extra nutrition to your rabbits as a part of a balanced diet. Basil can provide many health benefits to rabbits and also there is a potential health risk to rabbits if we overfeed them. This article covers all the health benefits, nutrition facts, overfeeding health issues & many more things that you should know before feeding Basil to your rabbits.
Let's start without any delay!!!
Extra Information About Basil
Basil is available all year round. Basil is generally categorized in Lamiaceae or mint family. Basil's name is derived from the word basilikos from the greek. It means 'Herb worthy of a king'. There are more than 60 varieties of basil all around the world. The most common ones are sweet basil, Dark opal, Globe, purple basil, and cinnamon. Basil leaves are highly fragrant and they taste herbal, sweet, and nutty with fresh licorice nuances.
Basil is a rich source of nutrients. Basil is an excellent source of vitamin K, A, C, iron, manganese, calcium, and omega 3 acids. Basil oil is also used in many medications due to its healing benefits. Basil can help to reduce memory loss, reduce depression, improve blood sugar, reduce blood pressure, prevent from cancers, and many other health benefits.
According to the US Department of Agriculture(USDA), 100g of Basil contain these nutrients,
| | |
| --- | --- |
| Water | 92.06 g |
| Energy | 94 kJ |
| Carbohydrates | 2.65 g |
| Dietary fiber | 1.6 g |
| Fat | 0.64 g |
| Protein | 3.15 g |
Vitamins and Minerals
| | |
| --- | --- |
| Vitamin A Equiv. | 264 μg |
| beta-Carotene | 3142 μg |
| Vitamin B6 | 0.155 mg |
| Vitamin C | 18.0 mg |
| Vitamin E | 0.80 mg |
| Vitamin K | 414.8 μg |
| Calcium | 177 mg |
| Manganese | 1.148 mg |
| Phosphorus | 56 mg |
| Potassium | 295 mg |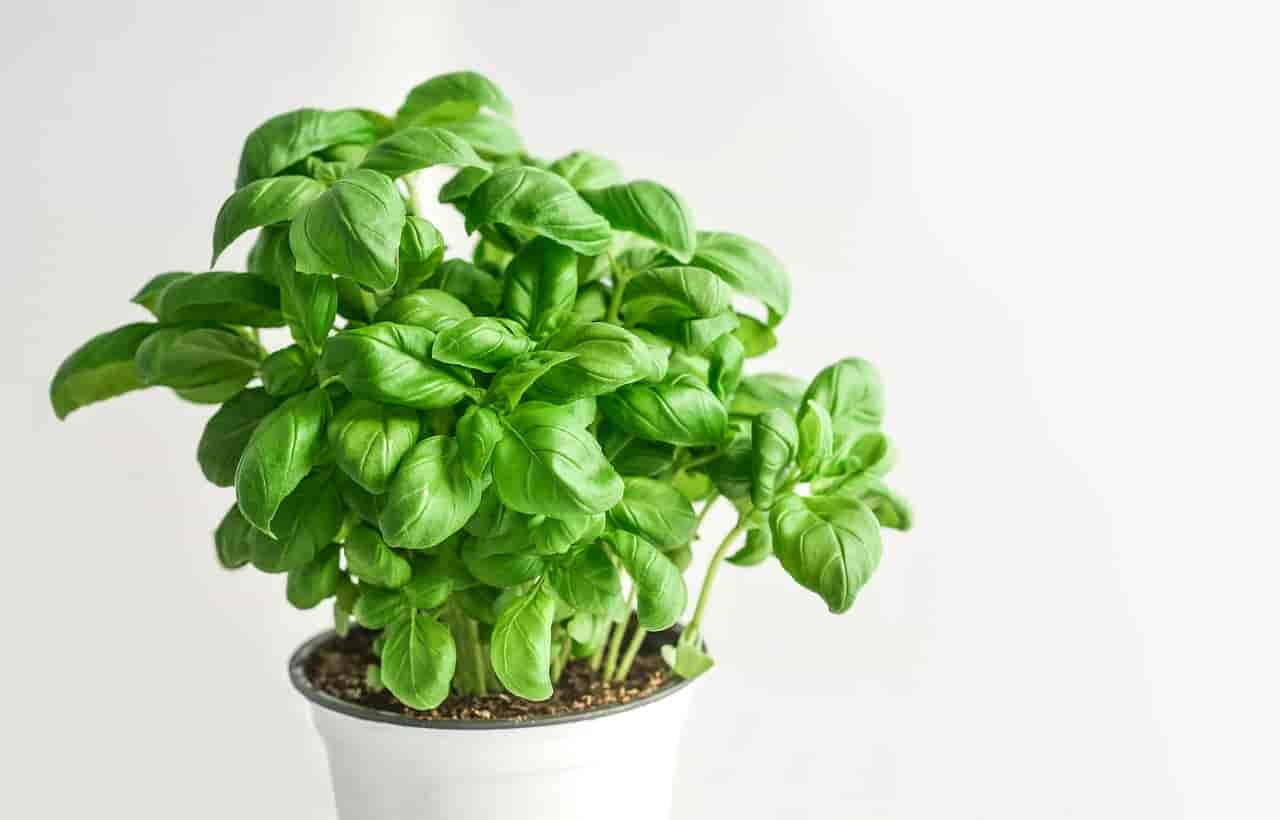 Do Rabbits Like To Eat Basil?
It can change from time to time. Some rabbits will like to eat fresh Basil leaves. Most of the time rabbits don't like to eat Basil because of its strong smell. First, you can offer them a few Basil to check whether they like it or not.
If your rabbits don't like to eat Basil, it's ok & it's normal. Some rabbits don't like the flavor of Basil and they are little bit sensitive to herb scent.
Tip: When you introduce new food to rabbits, always give a small portion of it to the rabbit's daily diet. Make sure to introduce one new food type at a time. These things apply to any type of food. Rabbits' health is in your hands.
Is Basil Safe For Rabbits?
Basil is a good herbal plant for rabbits. Yes, it is safe for rabbits. Basil contains essential vitamins, fiber, minerals & antioxidants for rabbits. But you should offer only a small amount in your rabbit's daily diet. Basil is low in sugar and it is a nice treat for your loving rabbits. Always wash them before feeding to rabbits. Pesticides and chemicals can be harmful to rabbits if we don't wash them before feeding rabbits.
Rabbits' main food source should be hay. We should prioritize hay in the regular diet plan. Overall nutrition can be covered by hay. Unlike humans, fiber is essential for rabbits. It can prevent bad bacteria from forming in the intestines. Some of the bacteria can lead to critical health issues in rabbits. This is why we should give priority to hay. But rabbits can't live eating hay all day long. We must add veggies and fruits to their daily diet. We can provide basil in moderation. There is no harm if we feed the right amount of Basils to rabbits.
How Often Should We Feed Basil To Rabbits
Basils are a good herb for your rabbit only if we feed them according to a proper guide. A small amount of Basil can provide good health benefits to your rabbits. Overfeeding can cause gastrointestinal distress and will lead to many health issues.
You can provide 1- 2 fresh basil stems with leaves safely to your rabbits. Provide them fresh raw Basil portions once or twice a week. Depending on your rabbits' size you can change the amount of Basil. Overfeeding Basil can lead to digestive issues. Keep in mind to only provide a suitable amount for your rabbits.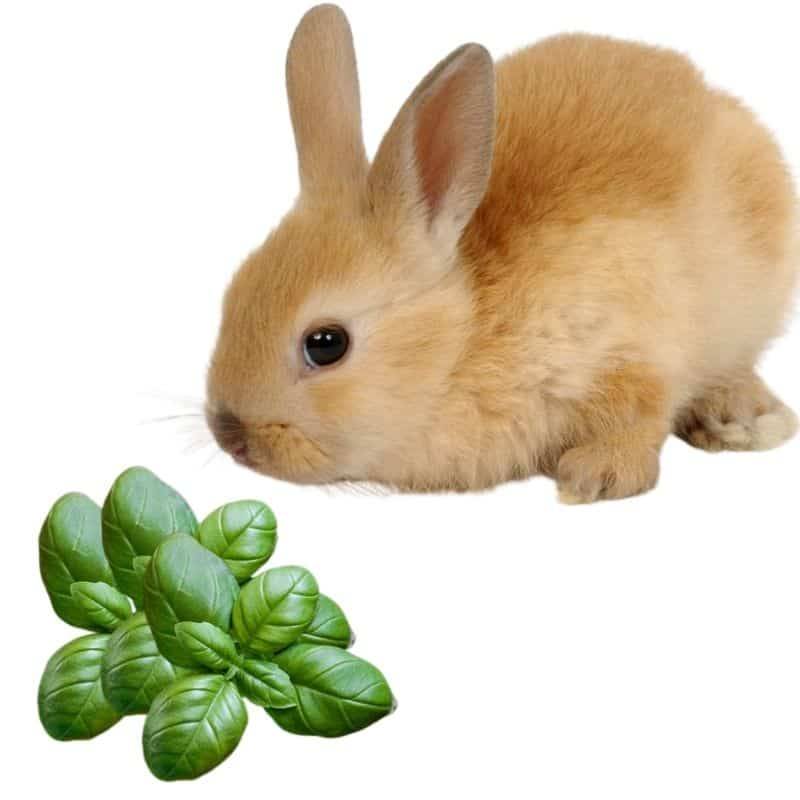 GET MORE INFORMATION ABOUT: RABBITS & BLUE-BERRIES
Types Of Basil That Rabbits Can Eat
There are many types of Basil in the market. Try to find organic foods as much as you can. It's good for the rabbit's health. Most of the market vegetables are covered with wax and fertilizers which are bad for rabbit's health. Always try to feed fresh Basil and wash them carefully before feeding to rabbits. Now there are many types of Basil sold in the market. Common types are.
Sweet Basil
Bush Basil 
Lemon Basil
Thai Basil 
Cinamon Basil
Lettuce Basil 
All of the Basil varieties are good for rabbits. These are the common types we can find in the market and are good for rabbits. We can't provide them as the main food source for rabbits. Always provide with them according to the right amount and keep the moderation.
Benefits Of Basil For Rabbits
Basil has many essential nutrients and health benefits for rabbits. It contains carbohydrates, dietary fibers, proteins, vitamins B complex, vitamin A, C, K, and E, magnesium, potassium, iron, manganese, and calcium, etc. Basil can add dietary fiber to rabbits' diets. It avoids gastrointestinal problems such as diarrhea, gases, and bloating. Basil also has anti-inflammatory properties good for rabbits.
Basil can improve the performance of your rabbit's brain functions. Basil is low in oxalic acid that is good for rabbits' health. Basil can reduce the growth of bacteria and reduce dental decay.
Vitamin C in basil can help muscle development in rabbits & it helps to maintain a healthy blood system. Vitamin C acts as an antioxidant that helps the bones, skin, and connective tissues. Vitamin C is essential for rabbits, as lack of vitamin C can cause scurvy disease. This is a common illness among rabbits.
Basil is a fine source of vitamin K. It will help to maintain healthy bones. It increases the efficiency of the immune systems in rabbits. Basil provides vitamin E. Vitamin E also acts as an antioxidant in a rabbit's body. 
Fiber helps to increase the efficiency of the digestive systems in rabbits. Vitamin A improves your pet's vision and develops bones. Basil is a good supplier of beta-carotene that helps to prevent age-related blindness.
Basil is rich in potassium and magnesium. According to researches, these nutrients can reduce the risk of death by heart diseases. Potassium can protect from muscle mass loss and reduce the risk of developing kidney stones. 
Other Good Foods You Can Provide To Rabbits
Rabbit's diet should mainly be covered with quality hay and grass. In addition, we can provide a small portion of vegetables and fruits. We recommend giving two cups of fresh vegetables to adult rabbits daily.
Bell peppers
Bok choy
Brussels sprouts
Mint
Cilantro
Endive
Green leaf
Red leaf
Parsley
Fennel
Fresh fruits should be served once or two times per week as a treat.
Grapes
Banana
Berries
Melon
Peach
Pear
Plum
Watermelon
Papaya
Pineapple
Orange
Best Common Healthy Diet To Feed Your Rabbit
We need to make a good meal plan for rabbits. We need to provide them with good quality foods. Before feeding rabbits with new food, check whether it's good for rabbits. As a good rabbit owner, check whether you cover all the guidelines mentioned below. It's a general food guide for rabbits.
Good Quality Grass Hay -I recommend Timothy hay as the most popular/good, all-around unlimited offer to your rabbits. Orchardgrass, meadow fescues are also good for rabbits. Hay is the main food supply. Hay will help your rabbits to stay healthy and strong and maintain a healthy digestive system.
Fresh Water – Ensure rabbits can have clean, freshwater 24/7. Water bows are most commonly used to supply water for rabbits.
Provide Good Quality Leafy Greens – Provide them with 5-6 varieties of safe washed green vegetables, weeds, herbs daily (arugula, basil, kale, cabbage, etc.). Try to introduce new greens in small portions.
Treats & Fresh Fruits – For the safety of rabbits, only provide 1 -2 tablespoons per day. Feed carrots, apples, blueberries, etc.
Provide Good Quality Pellets – It is good to have a small number of healthy pellets daily. There are too many products out there, keep it in your mind to supply quality and healthy foods for rabbits.
(source -.https://www.rspca.org.uk/)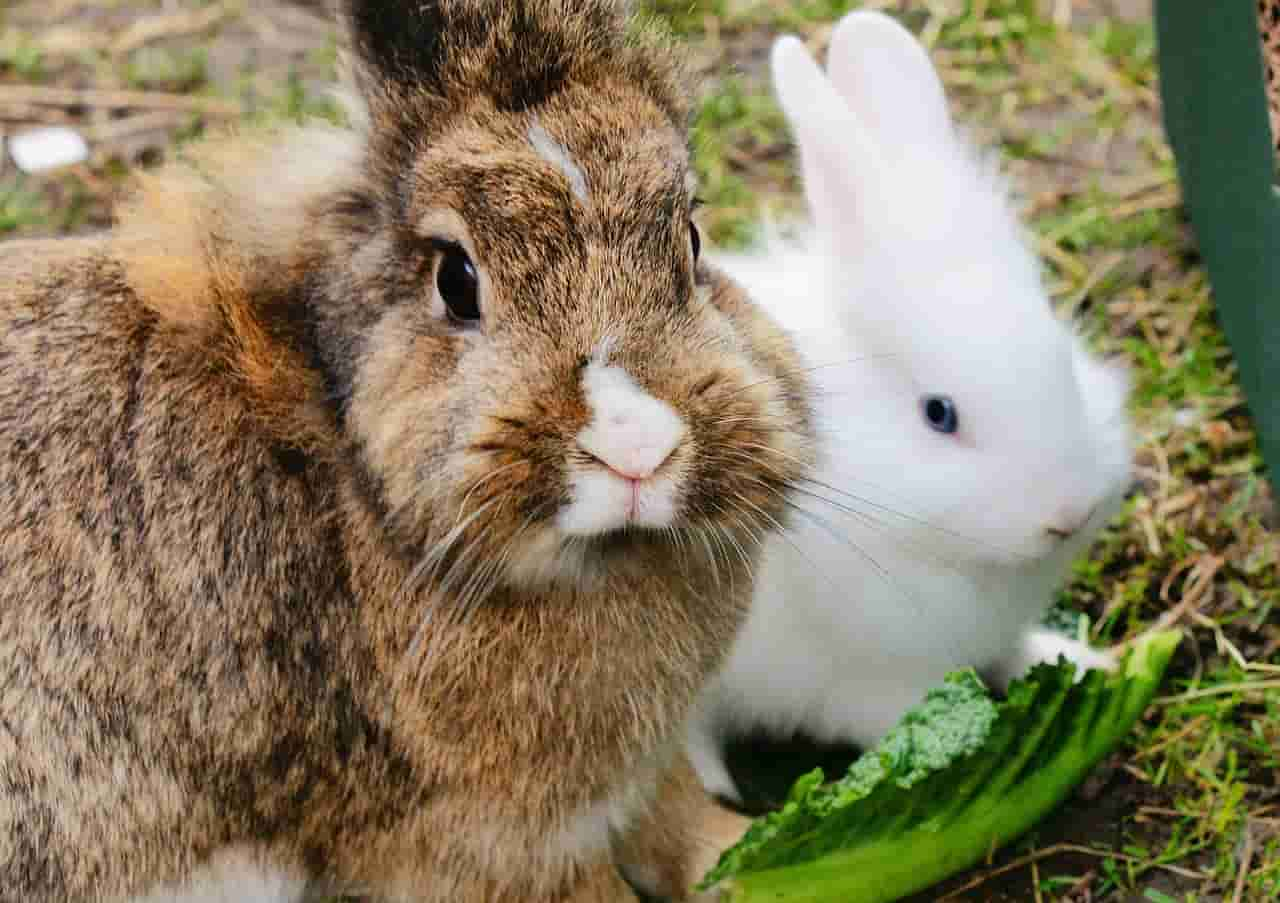 Summary
Basil is a good herbal plant for rabbits. Basil contains essential vitamins, fiber, minerals & antioxidants for rabbits. But you should offer only a small amount in your rabbit's daily diet. Basil can provide many health benefits for your rabbits. Most varieties of Basil are safe for rabbits. We can provide 1- 2 fresh basil stems with leaves safely to your rabbits once or twice a week. Always keep the moderation.
I think I have covered all the information on Basil that you need to know before feeding your rabbits.
Thank you!!!